Press
Interested in learning more about Cruz Burgers and sharing our story? We'd love to hear from you. Send an email to info@cruzburgers.com.
As Seen In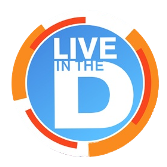 When you hear Farmers Market, you might think produce, baked goods, and flowers, but there are more options popping up at the Ann Arbor Market. You can discover all kinds of interesting items including a new kind of gourmet burger that just might satisfy vegans, vegetarians, and meat-eaters alike.
Host Tati Amare chatted with Wendy Ekua and Dominique Da'cruz, co-founders of Cruz Burgers, to learn more.
Click here for full newsletter on U.S. FoodLink.